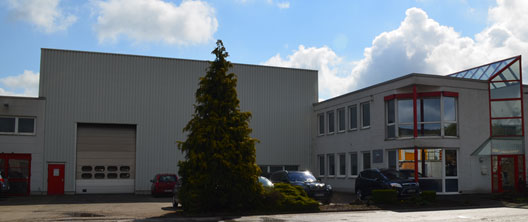 Kemtech is proud to be associated with CSG Wiremachinery Solutions GmbH based at Germany and is delighted to bring its class leading reconditioned wire machinery products to the Indian industry for various wire processing and resistance welding applications. The CSG Wiremachinery Solutions GmbH was founded in 2006. CSG Wiremachinery Solutions GmbH has been in business now for more than 10 years driven by General Manager Carsten Sasse and Andrea Sasse as the leader of the commercial department. Then in 2014 the company was divided for different activities with CSG Wiremachinery Solutions (for used machines) and another company for new machines.
The good contacts which were built by Carsten Sasse allowing the targeted search for the right customer product. Trained and experienced technical overhaul of machines according to the costumers specifications deliver tailor made solutions. The company's team has years of rich experience for providing customized solutions in the building of machines for the wire processing industry.
The CSG Wiremachinery Solutions GmbH focuses on the budget demands and on the manufacturing specifications of every customer. The company distributes machines for wire drawing, straightening and cutting, bending and wire welding, spare parts and accessories.
The CSG Wiremachinery Solutions also assumes logistics and arranges loading, clearance and transport. Through contacts with national and international forwarders the CSG Wiremachinery Solutions organizes the transport via sea, airfreight and road. Our skilled personnel loads properly and we provide all necessary documents for import.
---
CSG Wiremachinery Solutions Product Range
Wire Welding Machines
Straightening & Cutting Machines
Bending Machines
Drawing Lines and single Machines
Reconditioning of Machines
Software and Hardware Upgrades
Siemens software & hardware upgrades
Machine control cabinets
Cross wire injection
Line wire feeding
Supplements for all machines
Automation & service at your side
Selling and buying of equipment
---
Applications and Markets Served:
Welded Wire Mesh
Construction Steel
Fencing
Reinforcing mesh
Products Gallery