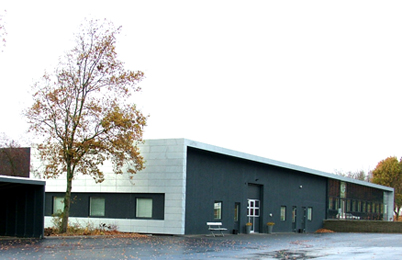 Kemtech is pleased to join hands with ENKOTEC A/S to finally bring to the Indian nail manufacturing industry the world's most technologically advanced nail machinery solutions from the world-renowned Danish company.
ENKOTEC is the world's leading supplier of high-performance machinery for nail production and has held this position for more than 30 years.
The company's product range includes high-speed rotary nail manufacturing machines as well as thread rolling machines, collating machines, wire payoffs and nail-counter packaging units. The machines can be supplied as stand-alone units or can be set up to work in-line with all relevant connections and conveyors.
Keywords for ENKOTEC's rotary nail machines and accessory equipment are high capacity and nail quality, process stability, low running costs, useful after-sales service and continuous product development.
---
ENKOTEC Product Range
Nail Manufacturing Machines
Thread Rolling Machines
Nail-Counter Packing Machines
Collating Machines
Magnetic Conveyors
Wire Payoffs
---
Applications and Markets Served:
The ENKOnail+ high-capacity nail machines, running up to 2,500 nails per minute, covering nail lengths from 28 up to 130 mm and wire diameters from ø1.8 to ø4.2 mm.
The ENKOnail models, intended for small and midsize capacity needs, produce up to 1,000 nails per minute at ø2.0-4.2 mm and nail lengths 50-103 mm.
The ENKOpack machine is a movable stand-alone packaging machine, which automatically feeds the nail cartons, fills them with the accurate number of nails, and transports the nail cartons via automatic drive belt conveyors.
The ENKOroll thread rolling machine has been specially designed for making screw shank or annular nail profiles with a production speed of up to 2,500 nails per minute.
The ENKOllator wire coil collator with packaging machine are also part of ENKOTEC's high-efficiency product program.
Products Gallery