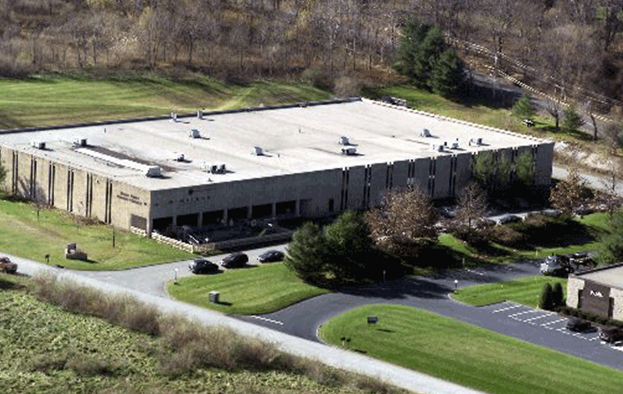 Kemtech is proud to be associated with REELEX PACKAGING SOLUTIONS since more than 14 years now. Over the past years Kemtech has successfully supplied REELEX Packaging machines in the Indian market.
REELEX Packaging Solutions, Inc. (formerly Windings, Inc.) develops, licenses and supports the proprietary REELEX® method of coiling and packaging wire, cable, fiber optics, tubing and other filamentary products. This technology creates a self-supporting figure-eight wind that allows the product to dispense from the inside-out without rotation, twists, tangles or kinks. The REELEX coil is typically packaged in a cardboard box, though many other package types are available. REELEX Packaging Solutions manufactures and supplies all necessary winding and ancillary equipment to create REELEX coils, as well as supplying packaging materials, worldwide service, and support.
REELEX has over 100 licensees operating in over 140 manufacturing plants worldwide, and has become the standard package for most networking cable constructions as well as several other types of wire, cable and fiber optic products.
History
Walter Taylor (1905-1965), the original inventor of the REELEX wind, first conceived of the figure-eight coil as an improved way for combat troops to lay field telephone wire. As a soldier advanced, the wire would dispense from a coil in a canvas container attached to his belt. Unlike spools which had to be stabilized and allowed to rotate, the figure-eight coil could payout without tangles, twisting or rotation - allowing the soldier to carry and fire a rifle with both hands.
During the 1960s and 1970s, REELEX was again called by the military for special projects, and while none were ultimately adopted, REELEX technology continued development as a means for packaging wire and cable. In 1973, Belden became the first cable manufacturer to sign a license agreement and the first to purchase a REELEX machine. With the growth of international telecommunications infrastructure, wire manufacturers began receiving demands from their customers for the new "tangle-free package". Building on this end-user demand, REELEX continued to gain market acceptance in the US and Canada as the preferred cable package for small telephone and electronic cables, coaxial, data, and alarm and security cable.
Today, there are over 100 licensees operating in over 140 manufacturing plants worldwide, and REELEX has become the standard package for most low-voltage products destined for premises installations.
Technology and New Products
The REELEX coiling method cancels twist in the product by using a traverse to guide the product back and forth across the coil while winding. By weaving the product across the width of the coil, the winding process imparts a half-twist in one direction, and then back in the other direction. These twists cancel each other out as the coil is dispensed, resulting in low-tension, smooth payout without any twists, kinks, snags or tangles. Products dispense from REELEX coils through a payout tube which is inserted into a hole woven into the wall of the coil by the coiling machine. Payout tubes are available in a wide range shapes and sizes in order to accommodate the physical characteristics of various products. EcoCore® is the newest payout tube system, and replaces the traditional plastic tube with a low-cost cardboard tube called a "core". This new system is lower cost, highly flexible, environmentally friendly and available for all flexible product types.
The REELEX coil can be packaged in a wide variety of packages, including the new ProFlex shrink bag. Ideal for end-user lengths of cable, tubing, fiber optics and more, ProFlex is an innovative package that incorporates a heavy-duty handle into a single piece bag made from plastic shrink film. Combining low-waste, low-cost and incredible versatility, ProFlex represents the "outside the box" innovation that REELEX stands for.
---
REELEX Product Range
Single and Dual-Head Winding Equipment
Automated Packaging Machinery
Payoffs, Dancers and Accumulators
REELEX Packaging Materials
Packaging Development, Design and Consultation
Specialized Tangle and Twist-Free Packaging Solutions
---
Applications and Markets Served:
Packaging for any flexible filamentary product smaller than 12mm diameter
Packaging for Data Cables (Category Cables, Telephone, Fiber Optic)
Packaging for Low and Medium Building Wires under 12mm diameter
Packaging development and consultation for figure-eight type coiling systems.
Products Gallery