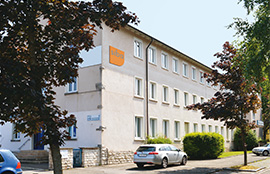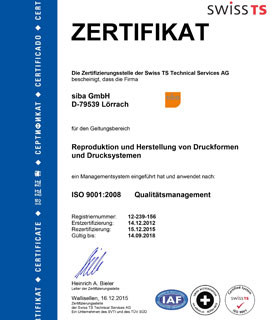 Kemtech is pleased to join hands with siba GmbH to finally bring to the Indian industry the world's most technologically advanced marking & printing solutions from the world-renowned Germany company for cables, wires & hoses.siba is an engineering company and are manufacturer of marking systems for the cable and hose industry, offering high-speed cable printers, low budget marking machines with gravure ink, as well as efficient and robust embossing units. To complete this range of marking systems, optional equipment are at any time available to enable high quality marking with less efforts:
Viscosity control device with automatic thinner adding to keep the ink at its ideal viscosity
Synchronized stroboscope lamp to control the marking quality during the marking process
siba also offers a whole range of accessories necessary for quality marking, like laser engraved marking wheels and nylon doctor blades, for all types of high speed cable printers available on the market, as well as gravure and ring-marking inks for various applications.
In addition siba uses its many years experience in the field of cable marking to offer technical advise and solutions adapted to any kind of marking projects.
siba GmbH remains the world's most reliable solution - for the wire, cable & hose industry, especially for the marking in different ways (gravure ink marking, embossing/indenting, ring-marking) for multiple types of wires, cables & hoses.
---
Siba GmbH Product Range
Marking systems

High Speed Device (Gravure Ink)
Embossing Device
Viscosity Control Unit
Stroboscope Lamp


Marking wheels (Gravure Ink)

Concave Wheels, Engraved with Texts, Logos or Numbers
Flat Wheels, Engraved with Texts, Logos Or Numbers


Embossing and indenting wheels

Embossing wheels engraved with sunk characters (relief marking on the cable)
Indenting wheels engraved with raised characters (sunk marking on the cable)


Consumables for Marking systems

Nylon scrapers (concave or flat)
Steel doctor blades
Transfer rubber rings


Gravure inks and thinners

Suitable for PVC/PE/XLPE
Suitable for PP/Santoprene
Suitable for Hytrel
Suitable for silicone


Ring-marking inks and thinners

Suitable for PVC/PE (1200-1500 m/min).
Inks for ring-markers are available in nearly all RAL shades.

---
Applications and Markets Served:
Product Marking Solutions For Cables, Wires & Hoses.
Products Gallery