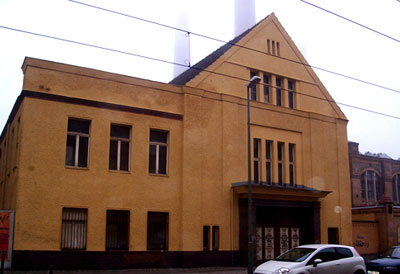 Kemtech is proud to be associated with SPIRKA since more than 17 years now. Over the past years Kemtech has successfully supplied Braiding Machines, Bobbin Winders, Pay-Off's, etc. to many customers in India.
SPIRKA Schnellflechter believes in COMPETENCE AND INNOVATION IN BRAIDING, SPIRALING AND SPOOLING MACHINE PRODUCTION .
SPIRKA SCHNELLFLECHTER is a leading provider of braiding, spiraling and winding equipment and accessories for most shielding applications in the cable, hose industry and medical industries.
Braiding machines, comprises vertical and horizontal rotary braiding machines with 8 to 48 spools which can be used for product with diameter up to 100 mm.
Spiraling machines with up to 24 spools in vertical orientation and up to 36 spools in the horizontal orientation as well as manual and fully-automatic winding machines round off the program for users in the cable and hose industries.
An important advantage for all customers worldwide is the possibility of being able to obtain the necessary completion equipment such as band feeders, central band coilers, winding and unwinding technology, empty spool detection systems from the group as a single provider regardless of the main equipment.
The equipment is produced in Berlin, whereby a comprehensive range of spare parts and services is ensured for the entire program.
A worldwide sales network consisting of own sales branches and experienced sales representatives ensures constant close relations with customers, appropriate consulting in sales and service and enable a flexible response to market requirements.
The experience of the company with braiding and spiraling machine production (founded Schnellflechter Berlin 1908,Wardwell 1911, Spirka 1953) and the concentrated long years of engineering and development work have led to the emphasis of the company's development work always centering on the requirements of the industry with regard to an increase in effectivity in the braiding processes, with regard to the processing of new and more sensitive braiding materials as well as with regard to customized solutions and being able to create suitable solutions in the customers' interest.
As a result of these developments, braiding machines with speeds of up to 180 rpm (200 rpm for textiles and synthetic threads) and spiraling machines up to 450 rpm (Cu, Fe) are delivered.
In the interest of the material savings being aimed at for copper braids, the braiding machines were optimized for processing wires of up to 4 x 0.03 mm diameter for the screening of mini-coaxial and micro-fine cables.
On the other hand, the optimization of braiding machines for the processing of high-strength wires (up to 0.3–0.4 mm in diameter), which are used especially in the production of high-pressure hoses, was pursued.
As a result of a very heavily user-oriented development, the Group has become one of the leading providers of lever braiding machines for medical catheters and has delivered more than 150 braiding machines for this purpose.
The development of the multi-wire drawing technique and the demand of many customers for technological solutions from one provider were the initial spark for integrating fully automatic spooling machines with up to four spindles for split wires as well as the corresponding multi-wire outlets with dancer control into the delivery program in addition to the existing range of semiautomatic and fully automatic winding machines as well as overhead payoffs, passive and driven payoffs.
The incorporation of SPIRKA SCHNELLFLECHTER and WARDWELL into the WILMS- Group and its production program of stranding machines (SKET and STOLBERGER) and wire drawing machines (HENRICH) helps to offer the worldwide clientele a comprehensive range of machines from a single provider.
---
SPIRKA SCHNELLFLECHTER Range:
Rotary Lever Arm Braider:

Dratex – 12, 16, 24 Carriers
Spirka DF -12,16, 24 Carriers
Fo3 –Braider -16,24,32,36 Carriers (Vertical and Horizontal)
Unidra-24 Carriers Horizontal
Spiral Winder:

DW series- 6,8,12,16,18,24 Carriers
Helix type 6036 – 18 and 36 Carriers
Bobbin Winders:

Semi automatic 2,3 4 Spindles
Automatic Winders- 2 and 4 Spindles
Automatic (Wire Splitting) Line-2 and 4 Spindles
Payoff for Winders:

Static
Unrolling (Single Wire)
Driven(Wingle Wires)
Driven(Multi-Wires)
Accessories:

Payoff and Take-Up for Braider
Longitudinal Taping
Concentric Taping
Dancer Systems
Haul-Offs
Application Range of Lever Arm Braiders:

Core Diameter of Cable or Hose: 1 – 65 mm
Wire Diameter : 4 x0.03 – 10 x 0.4 mm
Number of Bobbins : 12 – 36
Capacity of Bobbins : 160 – 1070 cm3
Thread Tension : 0.3 – 120 N
Speed : 180 RPM for 16 Carrier, 40 RPM for 36 Carrier
Material : Cu, Steel Soft and Hard, Textiles Synthetics (Kevlar, Aramides etc.)
---
APPLICATIONS AND MARKETS SERVED:
Wire & Cables

Coaxial Cables
Communication Cables
Power Cables
Mining Cables
Marine and Submarine Cables
Electrical Harnesses
Textiles

Ropes
Shoe Laces
Shoe Threads
Cords
Decorative Braids
Rug Braids
Hoses

Automotive
Industrial
Pneumatic
Plumbing
Garden
All purpose
Composites

Supports
Utility Posts
Hockey Sticks
Baseball Bats
Tennis Rackets
Golf Club Shafts
Goal Posts
Medical Devices

Catheters
Dental Floss
Sutures
Products Gallery